UFC 183: Anderson Silva vs. Nick Diaz was an MMA event held on January 31, 2015. Anderson 'Spider' Silva, most dynamic striker of all time, the longest reigning UFC middleweight champion in UFC history has a number of records to his name. Post-fight bonuses by Silva, 2nd most in UFC history behind Joe Lauzons.
Diaz's 13 wins by KO, eight by submission (4 armbar, 2 kimura, RNC, triangle choke). Get more details on their records in this infographic by UFC.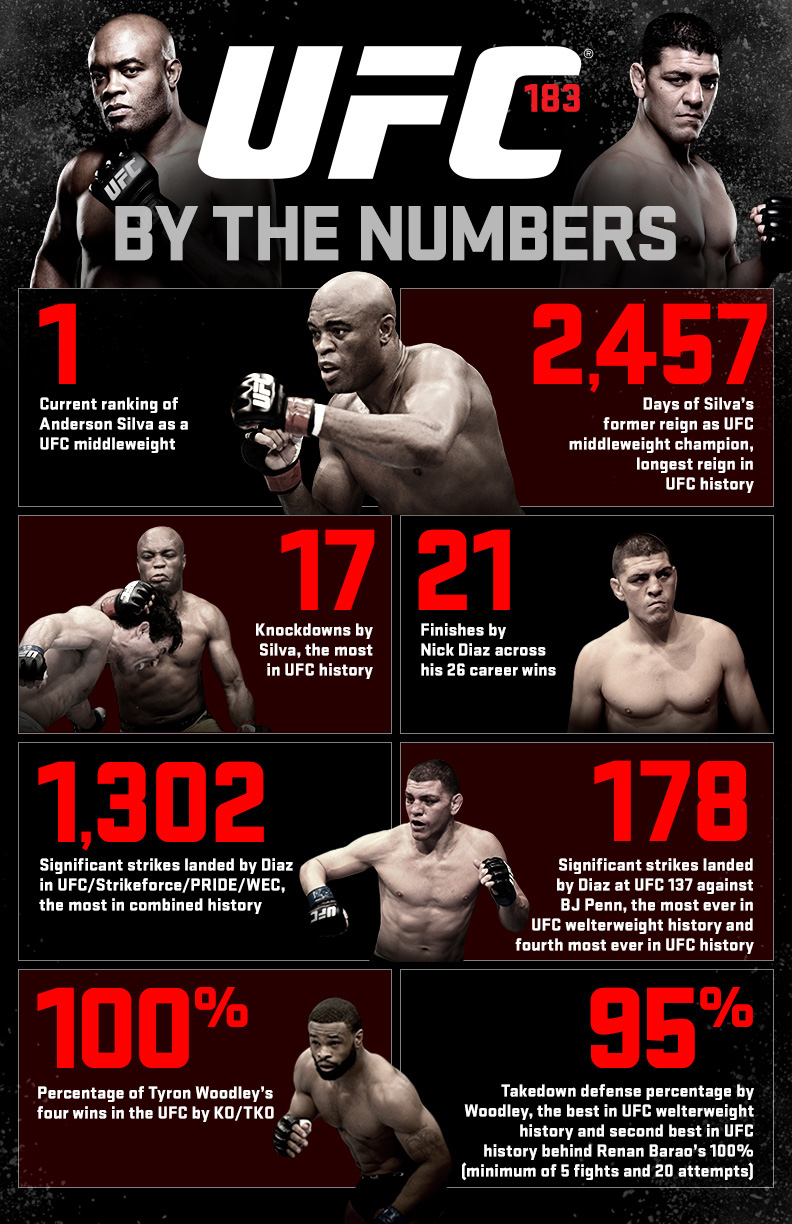 MMA has evolved a lot. Now, fighters can no longer rely on one skill set to dominate the competition. Fighters are now required to round out their striking, wrestling and BJJ games in order to have a chance at making to the top of the UFC.
Silva's Muay Thai clinch, Diaz's triangle choke, Rousey's armbar gave them a lot of attention. There are different submission specialists in MMA history who made their skill sets take them to a new height.
Popularity: 1%